Your Optimal Specialist in
Complete Eye Health Care
Dr. Vijay Shetty – Consultant Ophthalmologist
MS, DNB, FRCS (Glasg.) FAICO (Glaucoma)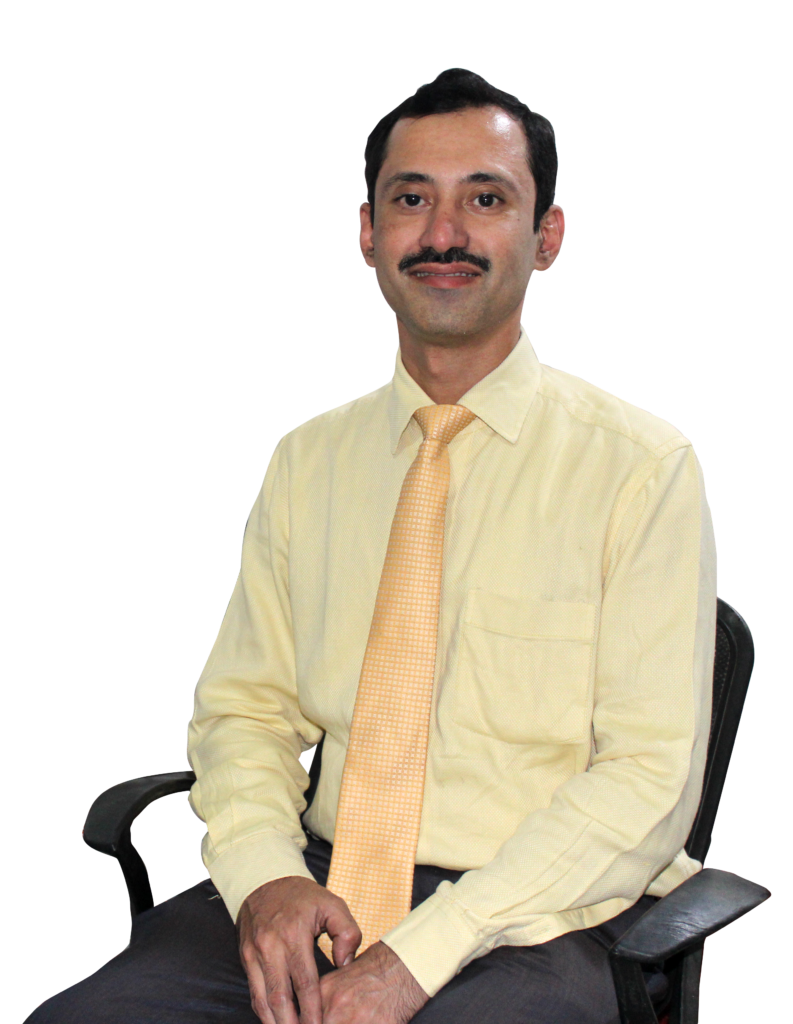 MS, DNB, FRCS (Glasg.) FAICO (Glaucoma), Consultant Ophthalmologist
Primary Speciality : Ophthalmology
Qualification : MBBS, MS, FRCS
Location : Navi-Mumbai & Mumbai, India
Dr. Vijay Shetty is a senior consultant in cataract and glaucoma handling common eye diseases. He has a huge experience of advanced technique cataract surgery including management of complicated cataract cases like subluxated cataract, pupillplasty, iridodialysis repair, Lens(IOL) exchange, scleral fixated IOLs and iris clip IOLS. He has a vast experience of using trifocal, multifocal, EDOF and toric IOLs. He also has a vast experience in glaucoma surgeries like trabeculectomy, Ahmed Glaucoma valve and MIGS( minimally invasive glaucoma surgery -HFDS- high frequency deep sclerotomy)
He completed his MBBS from JJM Medical College, Davangere and his post-graduation MS in ophthalmology from Karnataka Institute of Medical Sciences, Hubli. He also holds a DNB in ophthalmology.
Dr. Shetty has been awarded Fellowship of the Royal College of Surgeons (FRCS) in Ophthalmology by Royal College of Physicians and Surgeons of Glasgow (UK).
He has also been awarded the Fellow All India Collegium of Ophthalmology (FAICO) in Glaucoma by All India Ophthalmological Society.
He has undergone intensive surgical training in advanced cataract surgery at Arasan Eye Hospital, Tamil Nadu.
He has served as deputy director, cataract services and senior consultant in Glaucoma in Laxmi Eye institute, Panvel for 16 years
He has been awarded "Distinguished NBE Teachers" from ANBAI, Maharashtra, Gujrat and Goa region
He has made his publications in international journals, – Journal of Cataract and refractive surgery(JCRS) and International Journal of Ophthalmology and few in regional journal and few chapters in postgraduate text book of ophthalmology. He has been reviewer for international journals like journal of cataract and refractive surgery and International Ophthalmology Journal.
He was a Teacher, FRCS Refresher Course (4 years) and Co- Editor- Drishti- Newsletter of Laxmi Eye Institute
His Special Interests are – Premium IOLs, Phakic  IOLs, scleral fixated IOL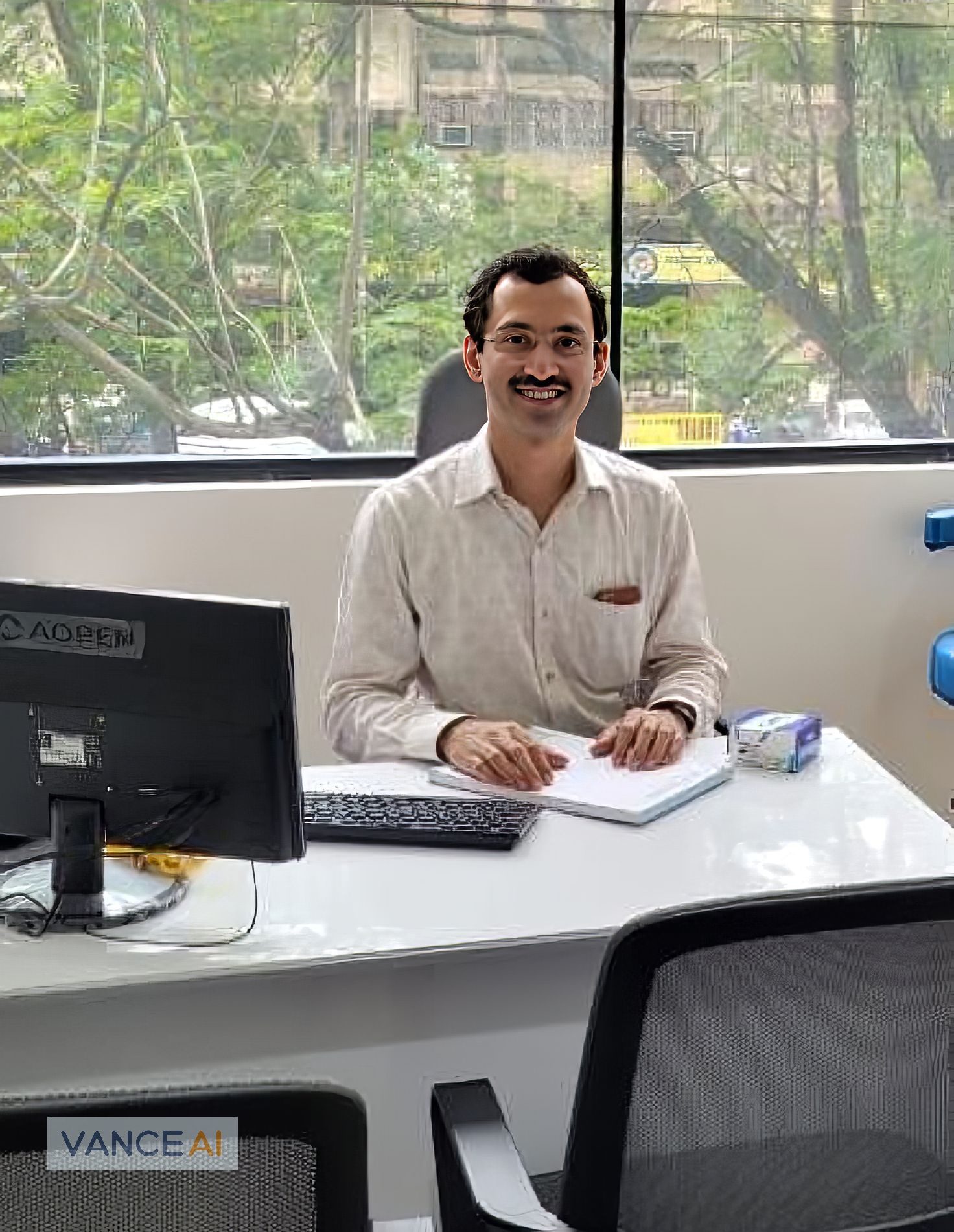 Special Interests – Premium IOLs, Phakic IOLs, scleral fixated IOL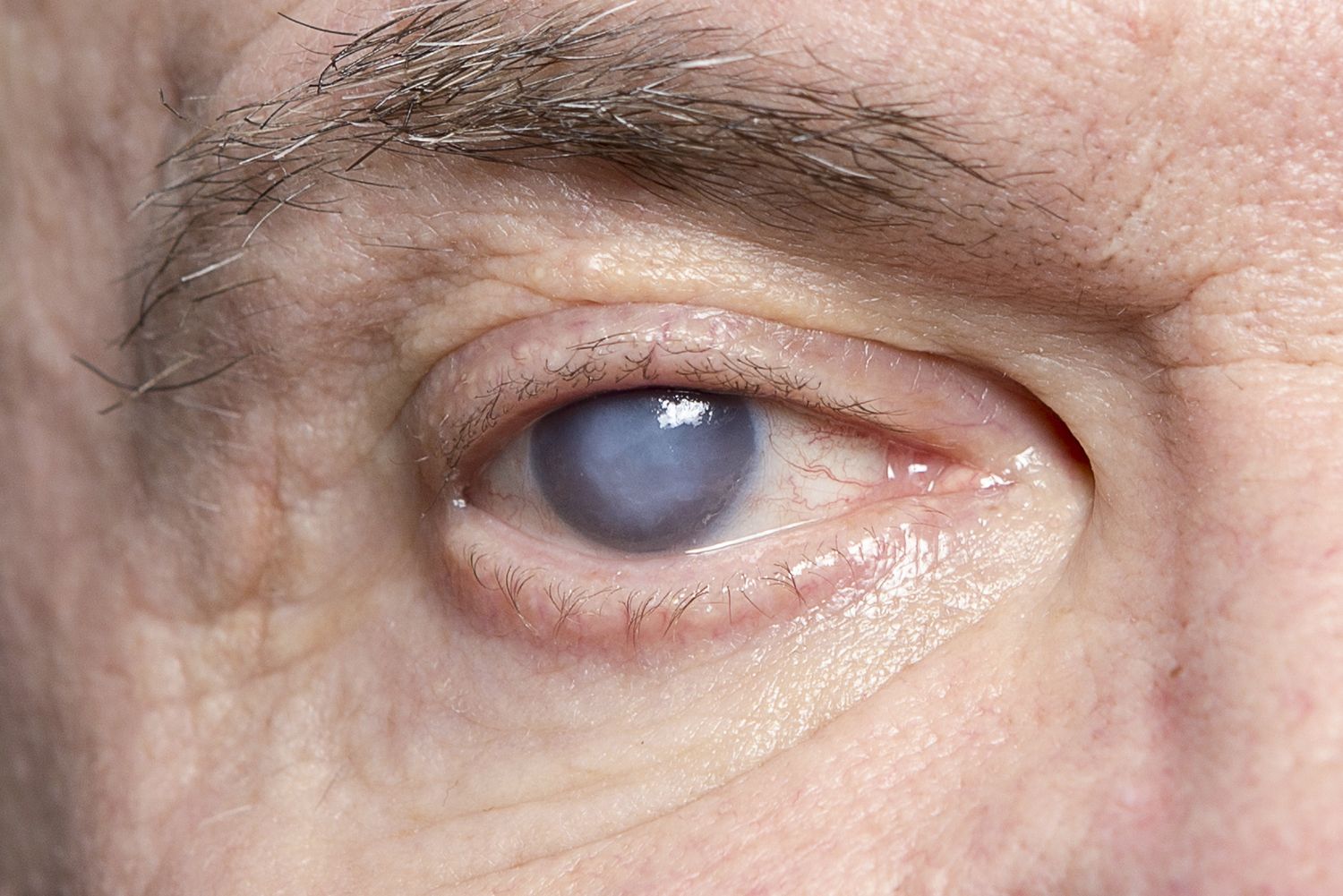 Cataract is loss of transparency of the crystalline lens. Normal eye has a crystalline lens made up of protein which is transparent like a glass. It is made up of proteins. Crystalline lens together with cornea helps in focusing the light on the retina.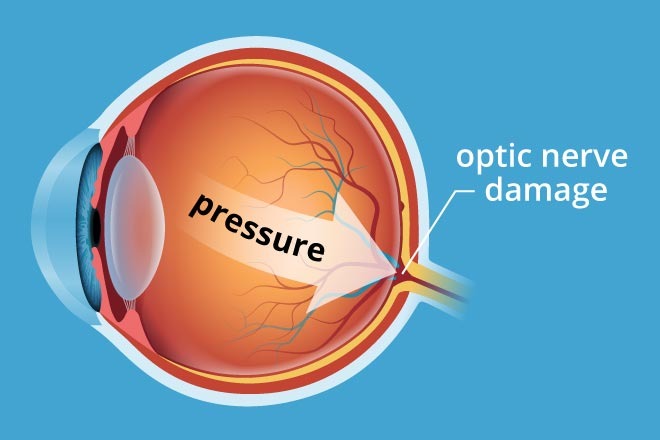 Glaucoma is a disease of the eye, where the optic nerve is totally damaged due to increase in eye pressure. The normal eye pressure is between 10-20mm of mercury, any pressure above 20 then increases the risk of optic nerve damaged leading to Glaucoma.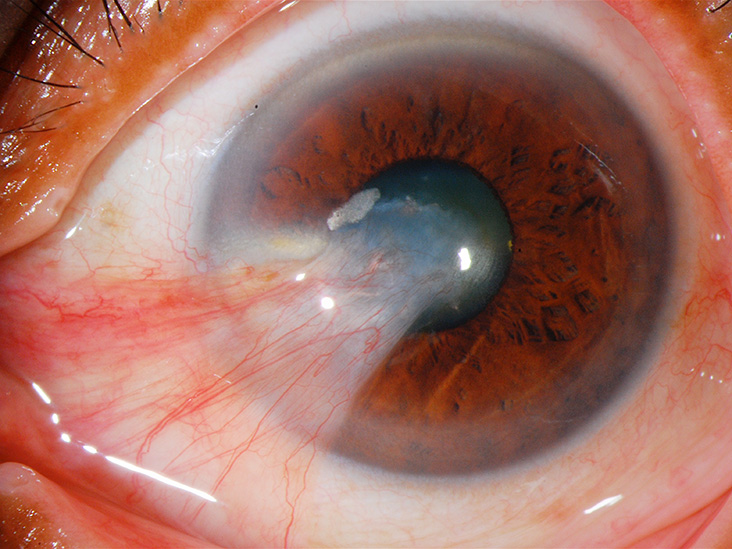 Pterygium is a condition where there is a fleshy growth arising from conjunctiva growing on to cornea. This is usually seen in elderly who are exposed to lot of sunlight exposure. In the early stages it causes a cosmetic disfigurement and in later stage may affect the vision.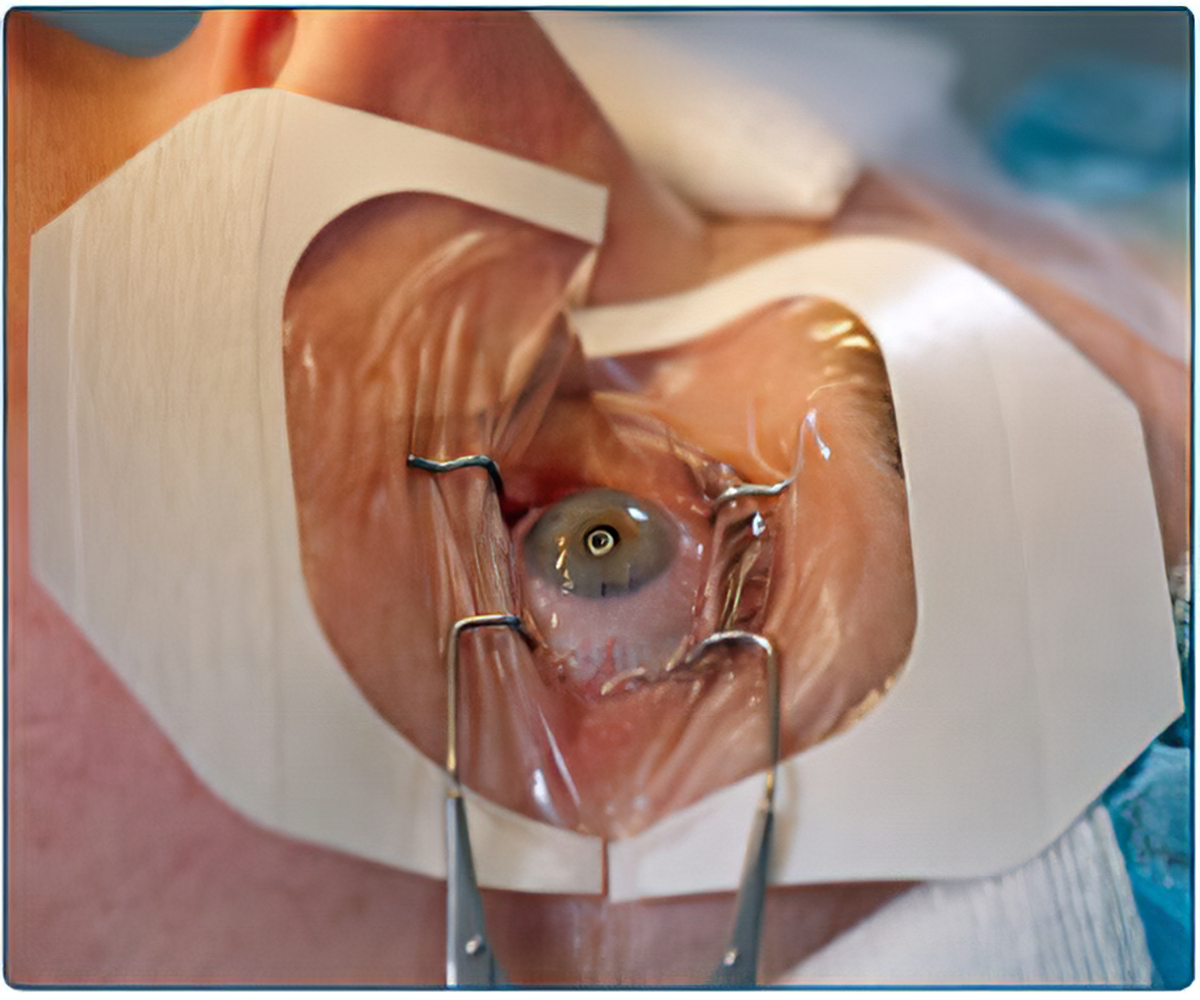 Laser vision correction is done in people between the age of 18-35 yrs for correction of spectacle power less than -8 to -10 dyoptre, it is done by using laser energy to reshape the cornea using EXCIMER laser (LASIK / PRK).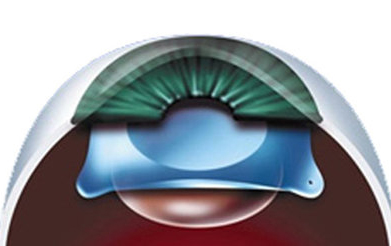 PHAKIC IOLs is done to correct spectacle power between -10 to -20 dyoptre, it can also be done in eyes with power less than -10 dyoptre if the eye Is not suitable for laser vision correction.  Here an artificial lens of appropriate power is implanted within the eye in front of natural crystalline lens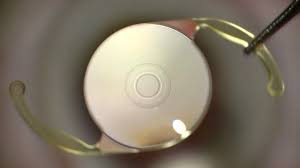 Prelex (Presbyopic lens exchange)
Prelex is done for people over the age of 40yrs to get rid of both distance and near vision glasses, here natural crystalline lens is replaced with an artificial multifocal lens.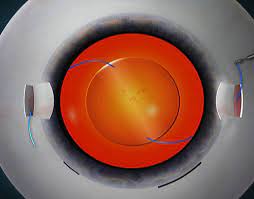 Secondary IOL is a procedure in which after initial cataract surgery, an artificial lens(IOL) was not implanted in the eye. This results in poor vision and a large residual spectacle number. Inability to put the lens in the first sitting could be due to various reasons like absence of support due to broken posterior capsule or weak zonules.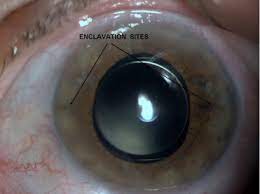 IOL exchange is a procedure, wherein one artificial lens implanted earlier is removed and a new artifical lens is inserted. Intraocular lens implanted during cataract surgery normally lasts life time in most of the people. However there are rare occasions where in intraocular lens has to be removed and another intraocular lens needs to be placed.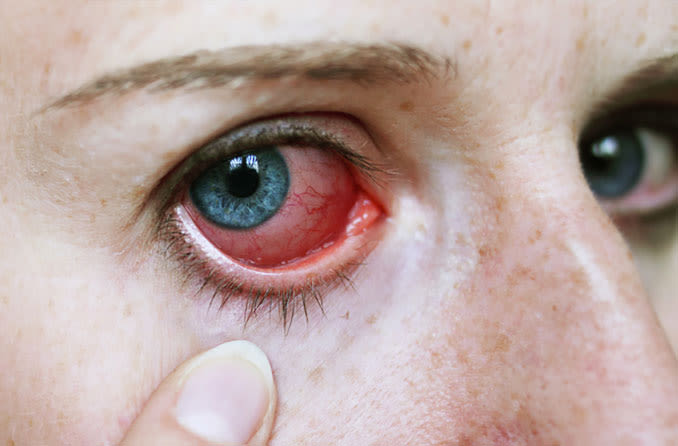 Red eye is one of the most common problems of the  eye. The reason for red eye includes multiple diseases, like; Infection (Conjunctivitis), which could be bacterial or viral. Other causes of red eye includes allergy of the eye, (common in children), Uveitis (auto-immune disorder). Redness can be due to bleed in the conjunctiva due to injury or foreign body in the eye. Treatment depends on the cause of redness. Consult Dr. Shetty for your treatment.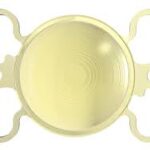 "EDOF INTRAOCULAR LENS – NEW KID IN THE BLOCK" Read here to know more Dr. Vijay Shetty - Consultant Ophthalmologist...
Thank you for your trust …
Sri Ramesh Patange Sir
"Padma Shri" - Literature & Education Maharashtra
I am immensely thankful to you for offering me the chance to take care of you and provide you with treatment. Your confidence in me is highly appreciated.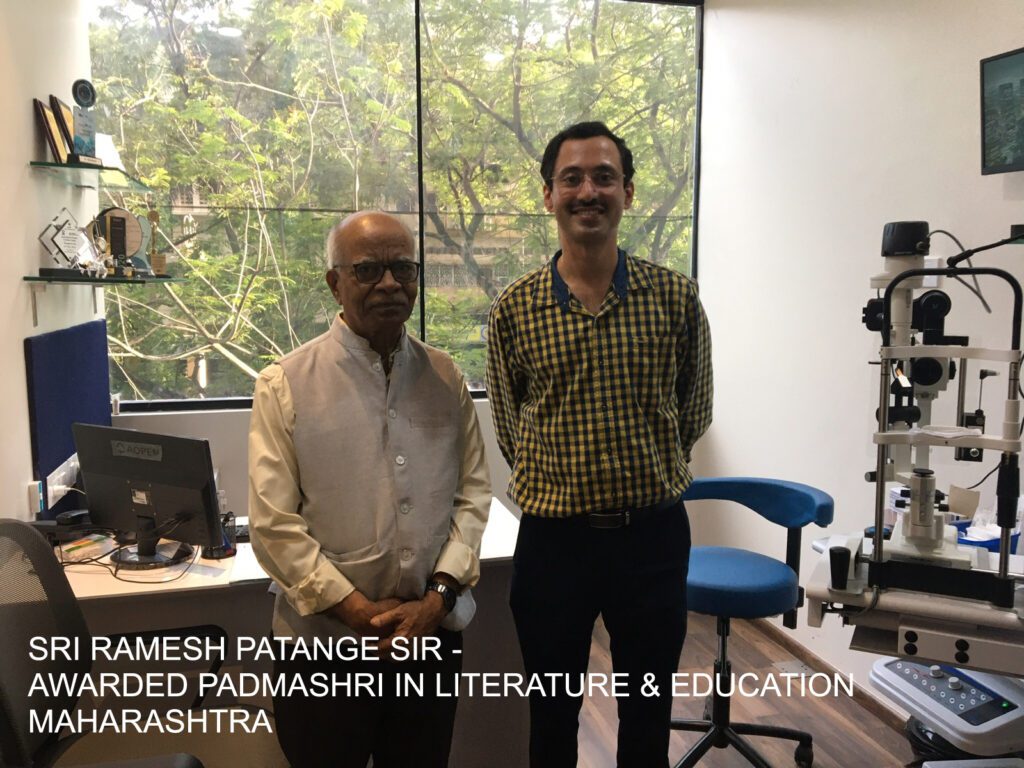 Dr. Vijay Shetty has completed his MS, DNB, FRCS (Glasg.) FAICO (Glaucoma).
He was a Consultant Ophthalmologist, Senior Consultant – Cataract and Glaucoma, Deputy Director – Cataract Services, at Laxmi Eye Institute, Panvel, Maharashtra, India.
He was also the course director, Phaco training, at Laxmi Charitable Trust from 2006 to 2022. He was the head of the Clinical research Department at Laxmi Charitable Trust.
Dr. Vijay Shetty was also a Teacher and HOD, Maharashtra university of health Sciences(MUHS) Fellowship in phacoemulsification, Laxmi Charitable Trust and also Teacher and Guide, DNB – 12 years at Laxmi Charitable Trust.
Besides excelling at his job, he was also involved in phaco training for Indian and international students and clinical teaching for postgraduate DNB and DOMS programs.
Dr. Vijay Shetty has performed several advanced cataract surgeries (PHACO and Robotic surgeries – FEMTO Laser assisted cataract surgery. He has a vast experience of using Trifocal, Multifocal, Edof and Toric IOLs.
Dr. Vijay Shetty has performed several advanced glaucoma surgeries ( Trabeculectomy and Ahmed Glaucoma Valve Tube surgeries) He also has an experience in minimally invasive glaucoma surgery (MIGS) including HFDS. 
Dr. Vijay Shetty has performed several Pterygium surgeries with advanced stich less technique using glue for the graft.
Dr. Vijay Shetty has performed several PHAKIC IOLs implantations. He has used Staar ICL and other Indian PHAKIC IOL like IPCL and EYECRYL PHAKIC IOLs. He has trained several surgeons for the same.
Dr. Vijay Shetty has performed several Secondary IOLs implantations. He has used Sutured Scleral fixated lens, Glued IOL and Iris clip IOL. 
Publication in international journals – Journal of Cataract and refractive surgery(JCRS) and International Journal of Ophthalmology and few in regional journal and few chapters in postgraduate text book of ophthalmology.
The testimonials are taken from Google reviews of Dr. Vijay Shetty as on when received. Link
Willing to leave a review? Scan the QR code now!